By KADS |
14
April 2022 |
0
Comments
Ready for a Colorful Summer Nail『KADS Nail Art』

Ready for a Colorful Summer Nail


It's always fun to play with various colors, especially on nails. Summer is around the corner, are you ready to take out all the nail polish or gel polish for a colorful summer nail?
In this page we'll share 10 colorful nails of different style, which might help and inspire. Come and check if you like playing with colors too.


For color block or color collage, you should really pay some attention to the colors you choose. It would be a good way to get them all well-matched in advance on a paper. It can easily be done with nail polish or gel polish, extra patterns can also be added with a stamping plate.


If you are a fan of French tip, double the fun by layering multiple shades over a French tip. A colorful French tip would make your nail both elegant and vibrant!


Hyuna Nail features bright color and cute flower, which has led a fad in the nail trend. Have yourself a Hyuna nail if you have never tried it before, which would definitely brings you the summer vibe.


Try various colors especially contrasting colors! It will provides you with high contrast and heavy impact. Check out the second picture below, its waves and lines are made of tinted cotton!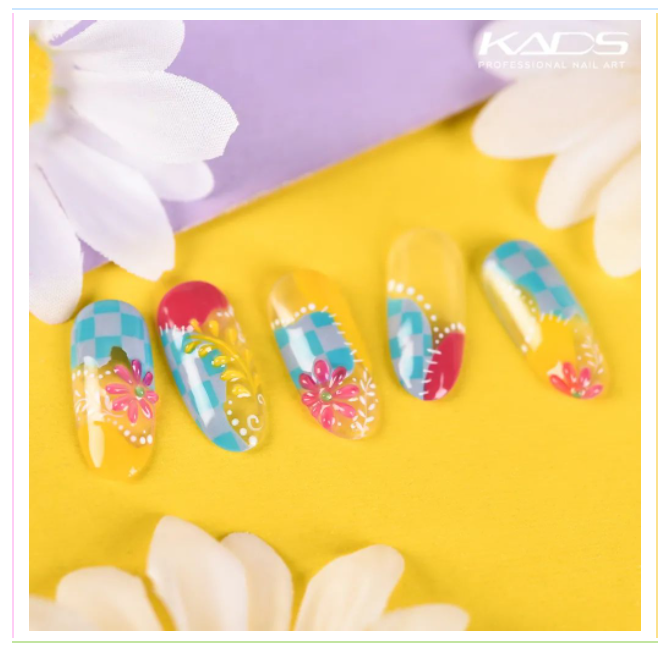 KADS Gel Polish 07, 10C, 31C, 65C, 92C, 97C

KADS Gel Polish 92C, K209, K210, K211, K216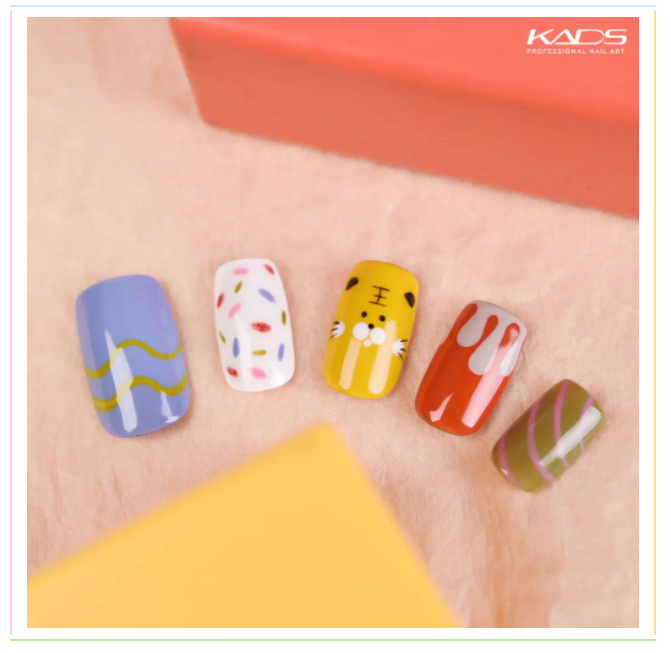 KADS Gel Polish 10C, 25C, 26C, 27C, 40C, 57L, 80C, 84C, 90C



It's a good idea to create four seasons with four different colors! Make your own season nail either by hand-painting or with a stamping plate!

KADS Stamping Plate Nature 056
KADS Two-in-One Stamping Polish C02, C06, C21, C26, C32, C34, C35, C38, C39

In the last two designs, we choose to use stamping plates. They are both full of colorful patterns yet super easy to make, without any complex coloring or layered stamping. All you need to do is to get all the products prepared in advance! For the first picture below, check our last article for a detailed tutorial!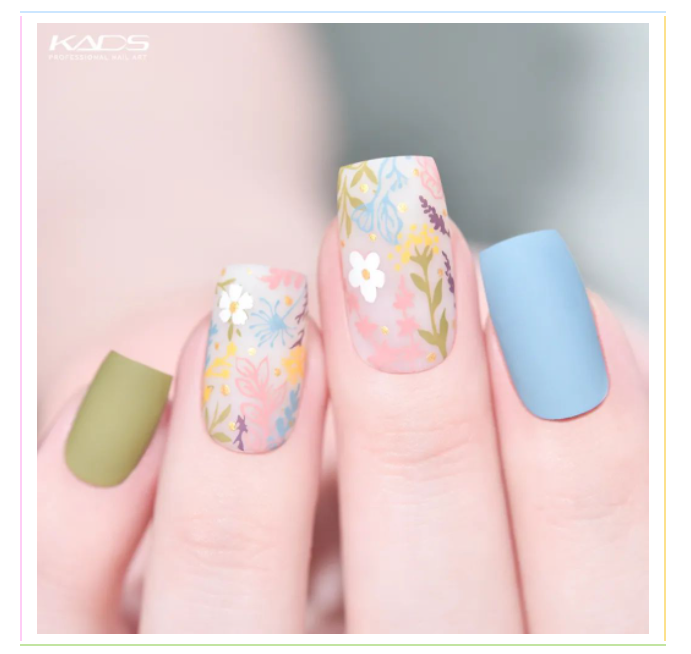 KADS Stamping Plate Flower 052
KADS Two-in-One Stamping Polish C01, C34, C35, C37, C39
KADS Stamping Polish 08, 20
KADS Gel Polish 207

KADS Stamping Plate Geometry 001
KADS Two-in-One Stamping Polish C36, C37
KADS Stamping Polish 08, 17, 25
KADS Sand Gel Polish K205
Leave a Reply
Your email address will not be published.Required fields are marked. *