By KADS |
05
May 2022 |
0
Comments
Glittering Waterdrop: Candy Glass Paper『KADS Nail Art』

Glittering Waterdrop & Candy Glass Paper Nails

Nail art trend has always been changing, but one of the all-time favorites is candy glass paper nails, using tiny shard-like shapes of iridescent paper to create a light-reflecting manicure.
We are also going to use watercolor paint for a perfect blending on the nail tip.
If you want to give this design a go, keep reading to check our step-by-step tutorial!


Final Look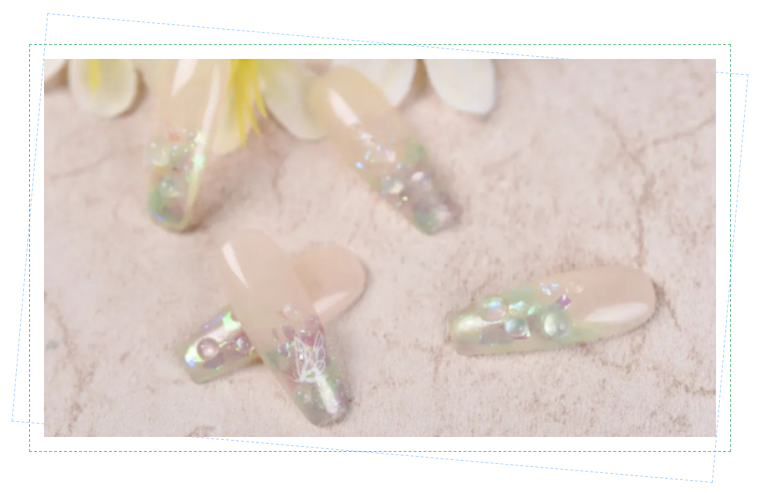 Step-to-Step Guide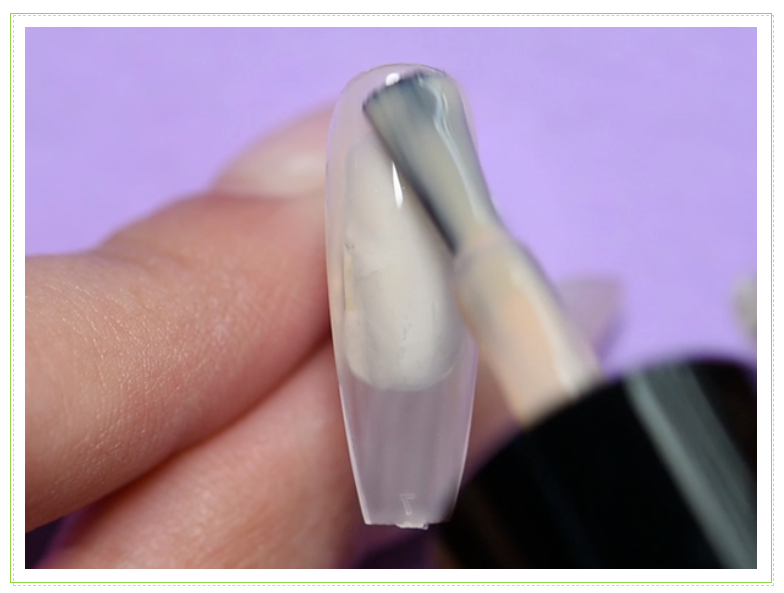 Apply one layer of KADS Nail Gel Polish 21Q to the nail as the base color, and cure for 30s.
Apply UV Gel on the nail tip without curing.
KADS Candy Glass Paper White
Stick flakes of candy glass paper to the nail tip.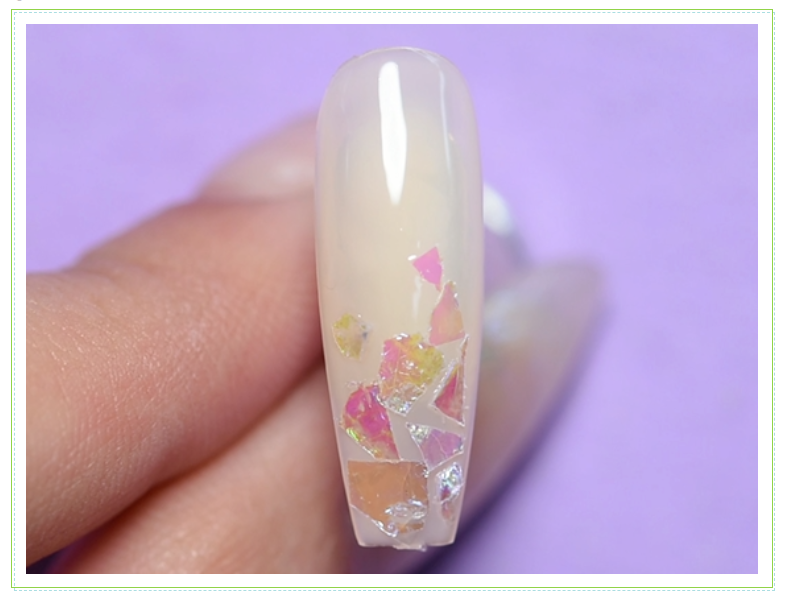 This is how it looks. Cure for 30s after you get the papers all well placed.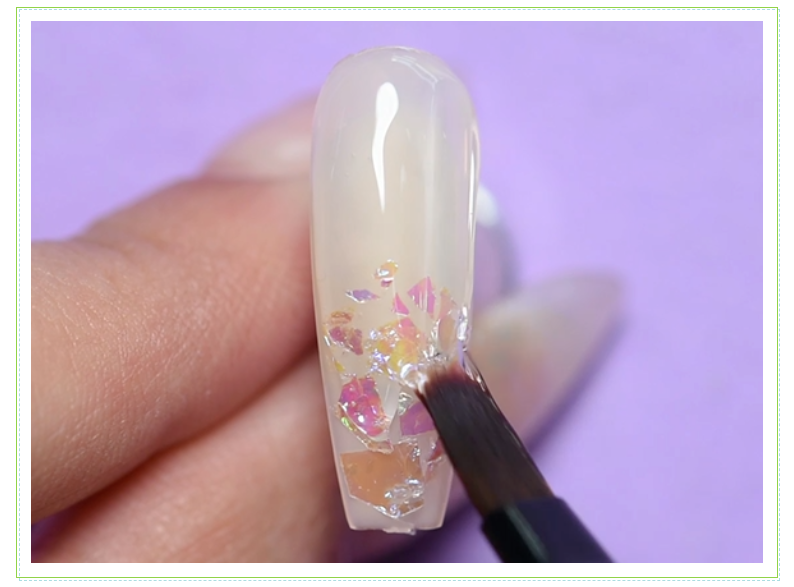 Apply one layer of UV gel to the nail and cure for 30s.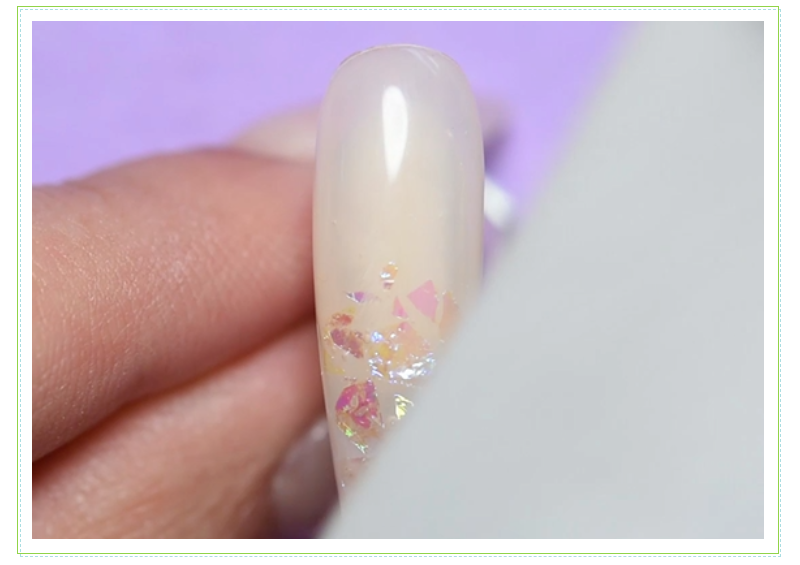 Gently file the nail with a buffer.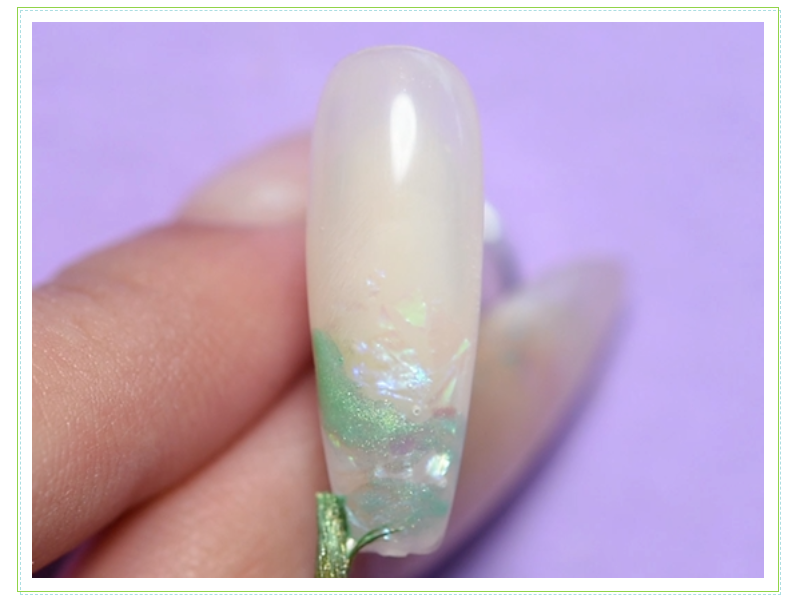 KADS Solid Watercolor Paints
Dip the green paint, then draw lines on the nail tip and smudge them.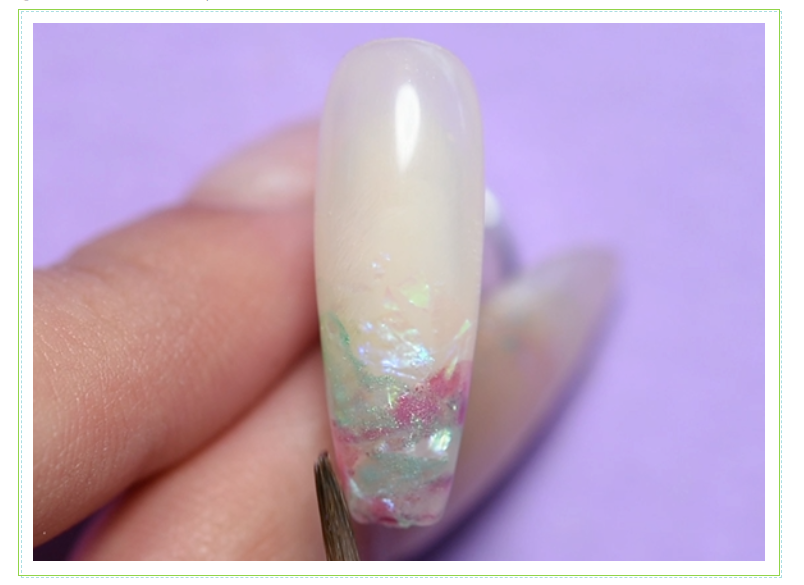 Dip the violet red paint, continue to draw and smudge. Let it dry naturally without curing.
​​Apply a top coat to the nail and cure for 60s.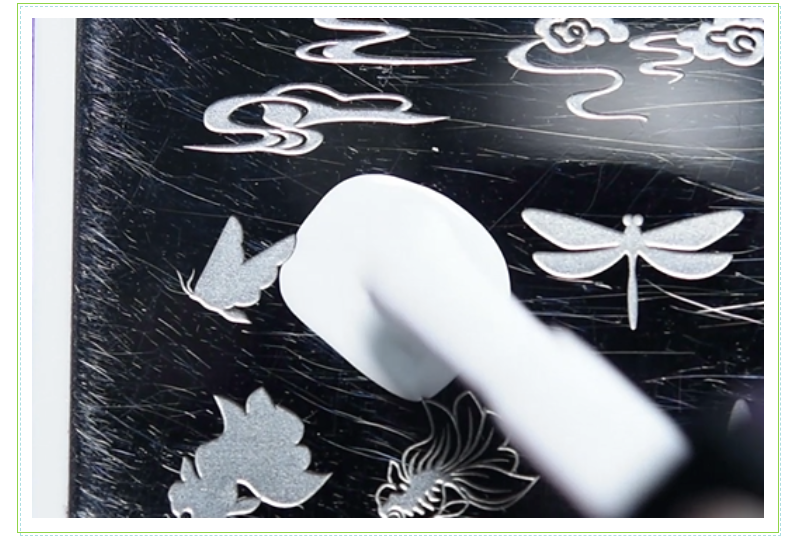 Place a moderate amount of KADS Two-in-One Stamping Polish C01 to the butterfly pattern.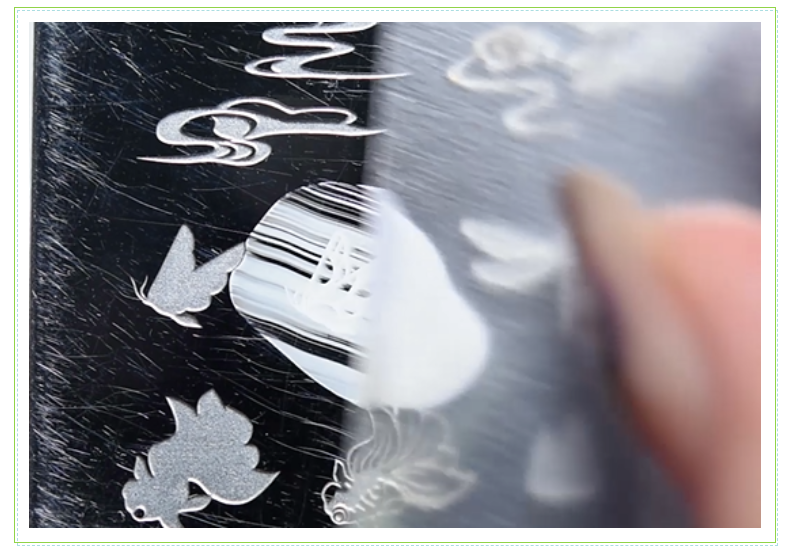 Scrap the polish with a scraper at 45-degree angle.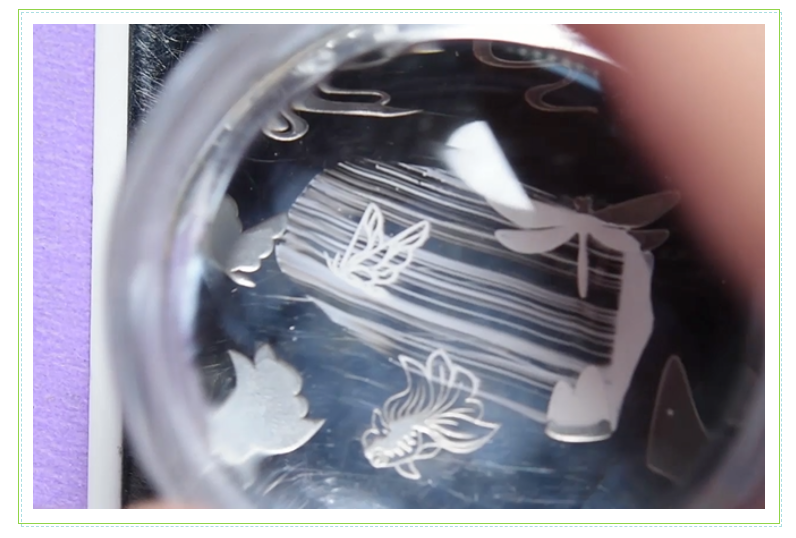 Quickly pick up the design with a stamper.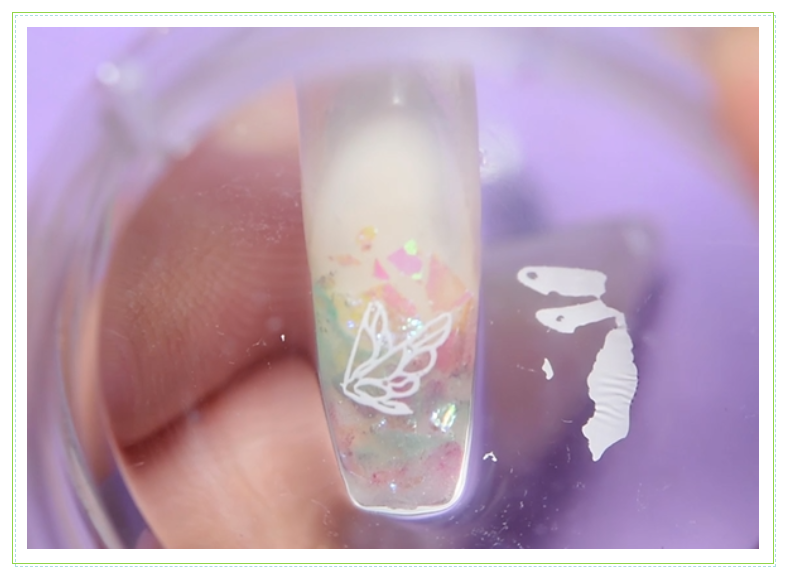 Stamp the design onto the nail.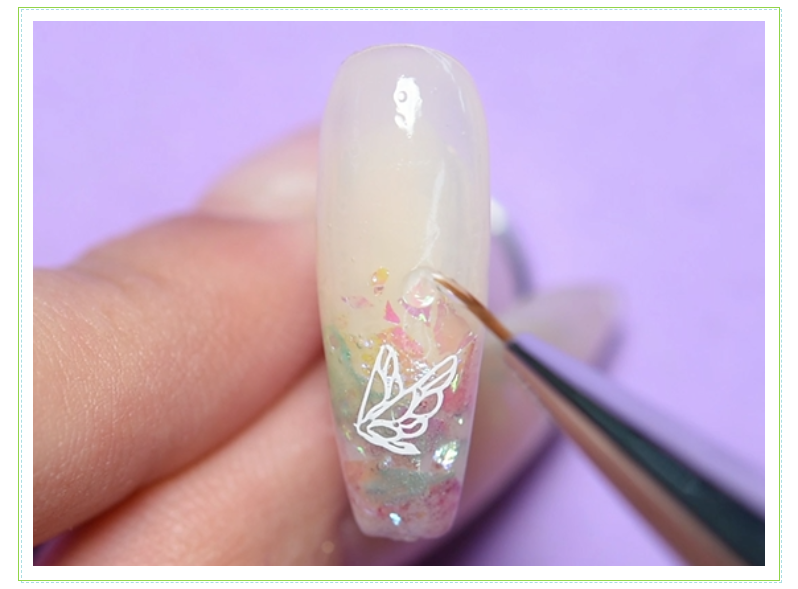 Make a drop on the nail using UV gel and cure for 30s.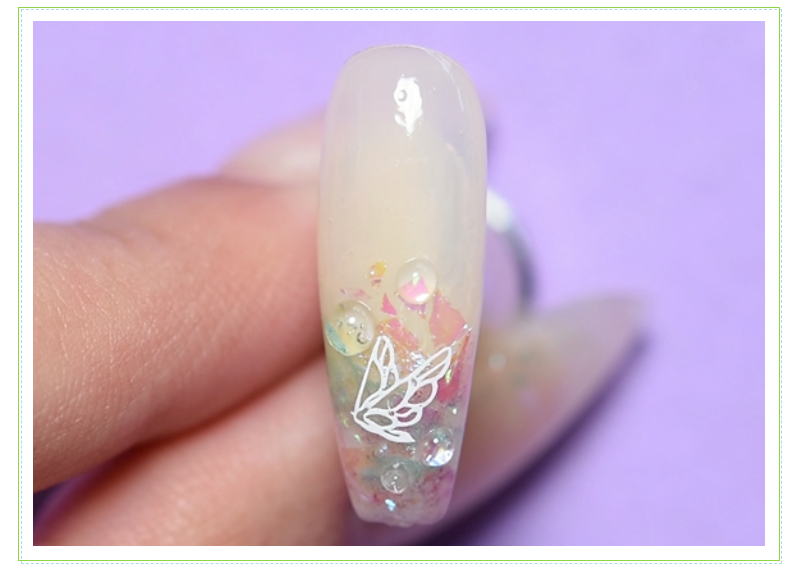 You could make more drops in the same way and arrange the drops as you like.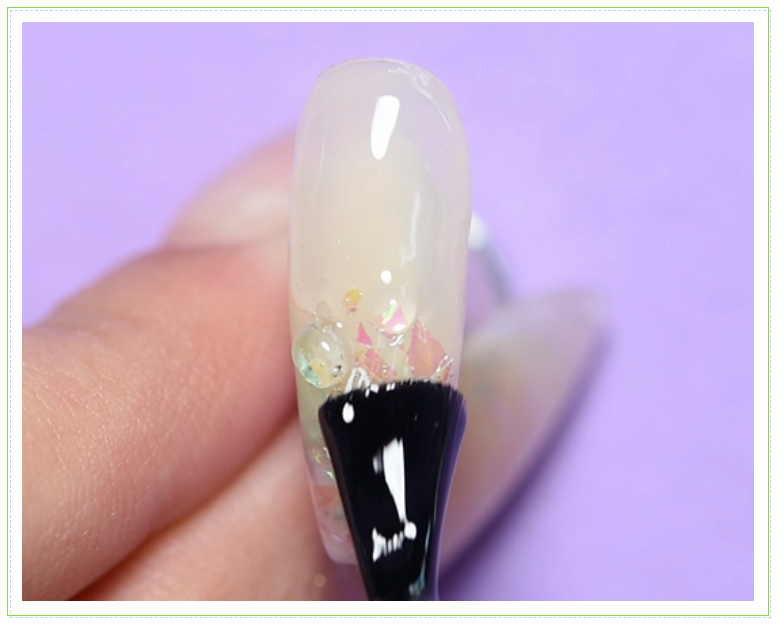 Finish off with a top coat and cure for 60s.

Products:

KADS Stamping Plate Nature 044
KADS Two-in-One Stamping Polish C01
KADS Nail Gel Polish 21Q
KADS Candy Glass Paper White
KADS Solid Watercolor Paints

Leave a Reply
Your email address will not be published.Required fields are marked. *