By KADS |
14
June 2022 |
0
Comments
40 Shades of KADS Dipping Powder- Part Four

KADS Dipping Powders
Part Four
Glam up your nails with KADS Nail Dipping Powder, with options up to 40 shades.
Regular, glitter, shimmer, sequin, KADS has them all!
Go our website and check these stunning colored dipping powders of various textures!

For this page, we are going to share four looks using 9 shades in total. Come and enjoy!

Look One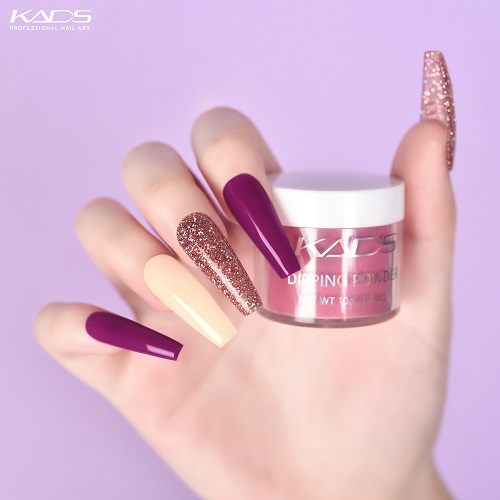 Purple always stands for grandeur and mystery, especially when paired with glitters and ivory
KADS Nail Dipping Powder · 04 Pansy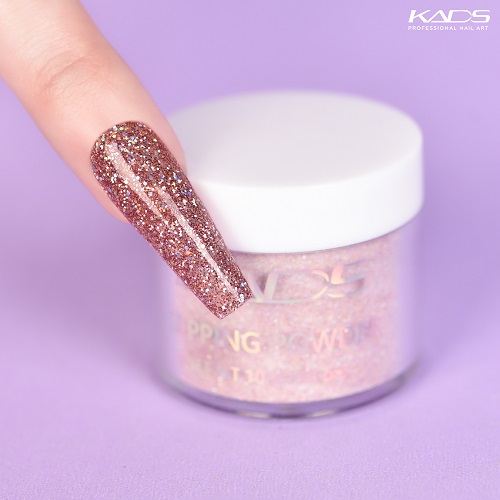 KADS Nail Dipping Powder · 09 Buff Orange Glitters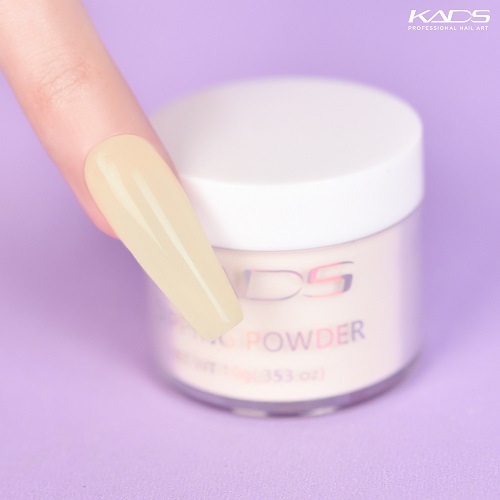 KADS Nail Dipping Powder · 31 Ivory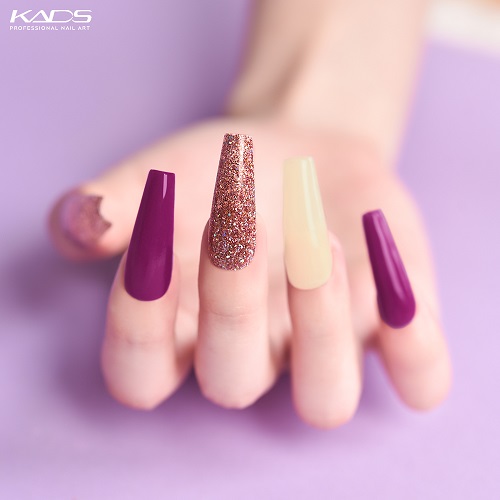 Orange glitters adds more charms to this purple look, so stunning and so gorgeous

Look Two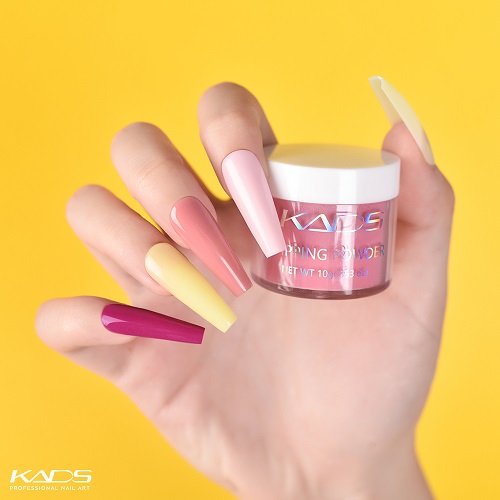 Young and energetic, the unexpected match of pastel and neon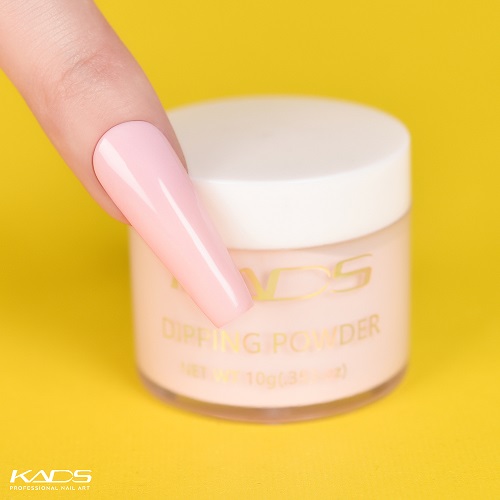 KADS Nail Dipping Powder · 17 Pastel Pink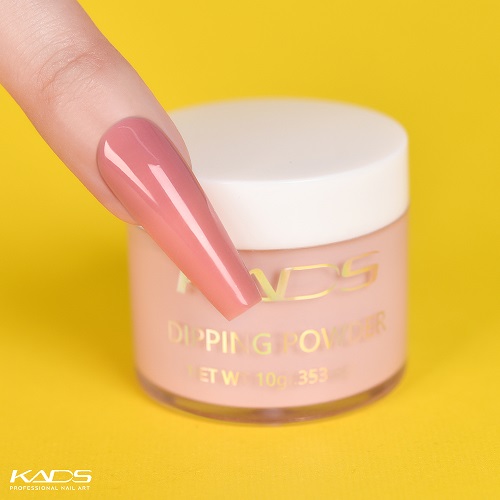 KADS Nail Dipping Powder · 08 Quartz Pink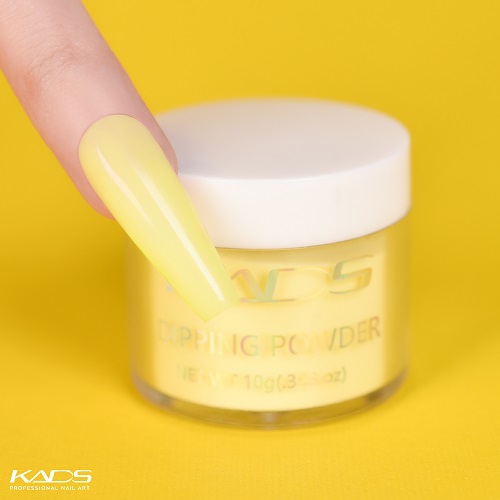 KADS Nail Dipping Powder · 32 Neon Yellow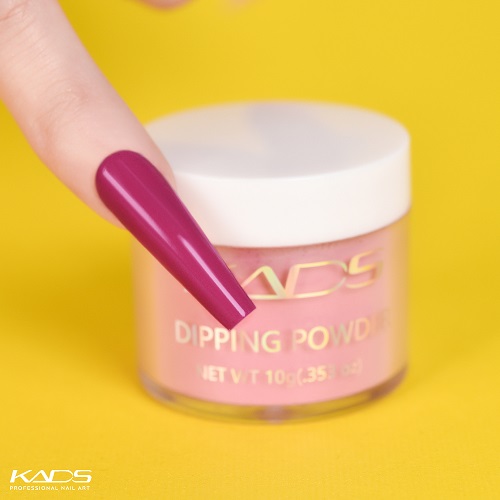 KADS Nail Dipping Powder · 05 Magenta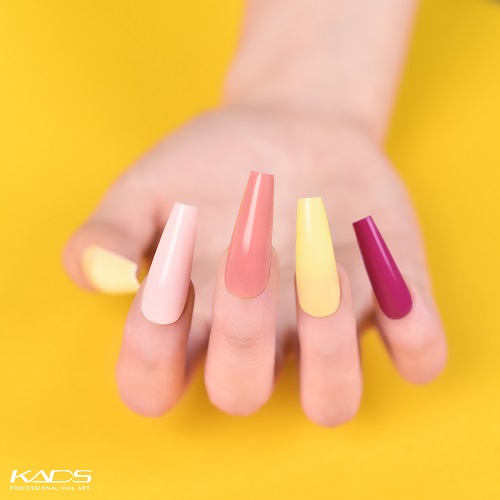 Vibrant neon and soft pink, with a touch of magenta, looking fresh and lively

Look Three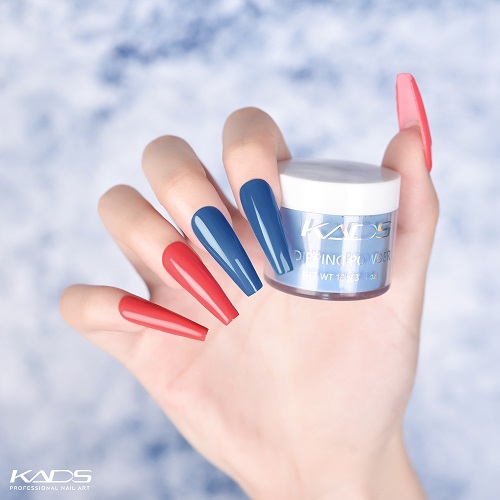 Contrasting colors as blue and red, extremely eye-catching and absolutely stunning
KADS Nail Dipping Powder · 23 Denim Blue
KADS Nail Dipping Powder · 03 Coral Red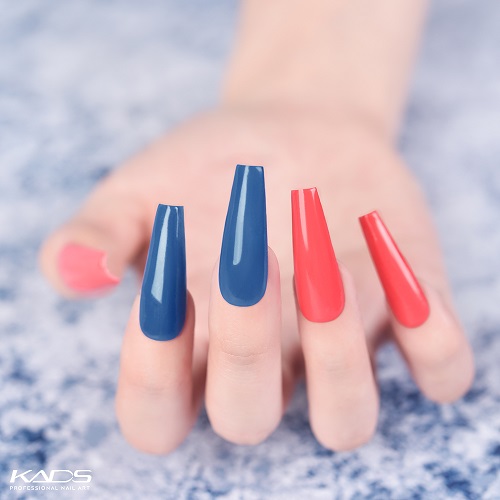 Sophisticated yet stylish, an attention-grabbing color combo that shall be neglected by no one

For more: Part One/ Part Two/ Part Three
Leave a Reply
Your email address will not be published.Required fields are marked. *